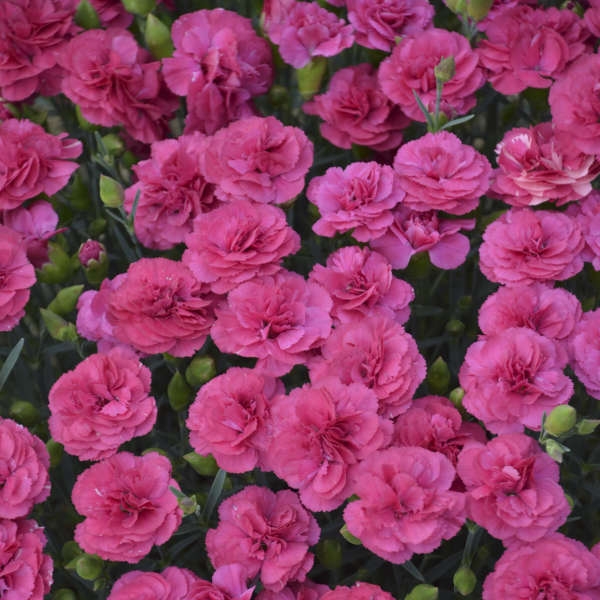 Dianthus 'Double Bubble'
Price (excl. tax)
$17.99
HST (13%)
$2.34
Price (incl. tax)
$20.33
Common Name: Pinks
Flower: Pink
Container Size: 3 quart pot
Image Credit:
Walters Gardens
Sun Exposure:
Full Sun To Part Sha
Bloom Time:
Early Summer To Late Fall
Qualities:
Attracts Butterflies, Bee Friendly, Deer Resistant
Double, medium pink flowers with blue-green foliage. Very floriferous and a petite package. We've been working hard on breeding Dianthus in the Walters Gardens, Inc. hybridizing department, and we now have a new collection of double flowering cultivars as a result. This year, we have two top-notch varieties that we're excited to introduce to you, each unique in its own right.