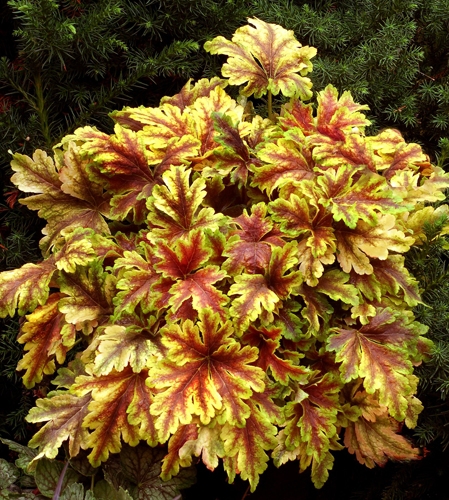 Heucherella 'Gold Zebra'
Price (excl. tax)
$17.99
HST (13%)
$2.34
Price (incl. tax)
$20.33
Common Name: Foamy Bells
Flower: White
Container Size: 3 quart pot
Width:
18 in
Height:
8 in
Sun Exposure:
Sun to full shade
'Gold Zebra' is a plant with a twist. Bright yellow, feathery leaves are boldly marked with dark-red. A standout in containers or "Front and Center" of the border. Nice bronzing with frost.
Shopping Cart Closed
Online Shopping
We are preparing for the 2021 season.
When plants and the system are ready for ordering we will activate the Shopping Cart System.
Thanks for your patience.