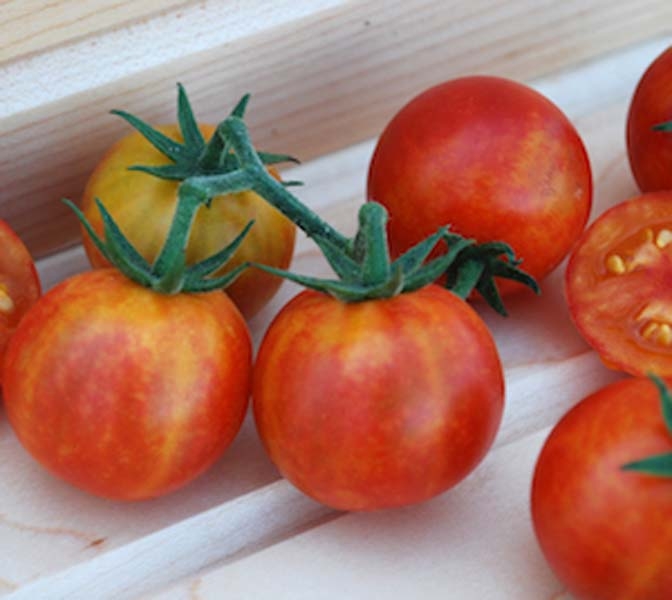 Isis Candy
Price (excl. tax)
$3.99
HST (13%)
$0.52
Price (incl. tax)
$4.51
Heirloom Variety
Small sized fruit
Indeterminate Plant
Size: 4.5" deep perennial pot
Image Credit:
Budd Gardens
Beautiful bicolor fruits of rose-red with yellow-gold marbling, often with a starburst pattern at the blossom end. Besides their unusual beauty, these fruits have a delicious flavor best described as wonderfully rich and fruity, not just sugary sweet. Heavy clusters of 1 in. round fruits throughout the season.
What is an "indeterminate tomato'?
Indeterminate tomatoes will grow and produce fruit until killed by frost. They can reach heights of 6-12 feet. Plants can be staked or allowed to trail on the ground.
What is an 'heirloom tomato'?
Heirloom tomatoes are the varieties that our Grandmothers and Grandfathers grew. They are extremely flavourfull and juicy with a thin skin. They come in odd colours from striped green, to purple and black to all shades of red and yellow. They come usually in strange shapes and sizes from small to giant. Delicious to eat whole or in sandwiches or in salads or sliced and put in oil and seasoned.