Echinacea 'Hot Papaya'
Price (excl. tax)
$16.99
HST (13%)
$2.21
Price (incl. tax)
$19.20
Common Name: Coneflower
Flower: Red-Orange
2 quart container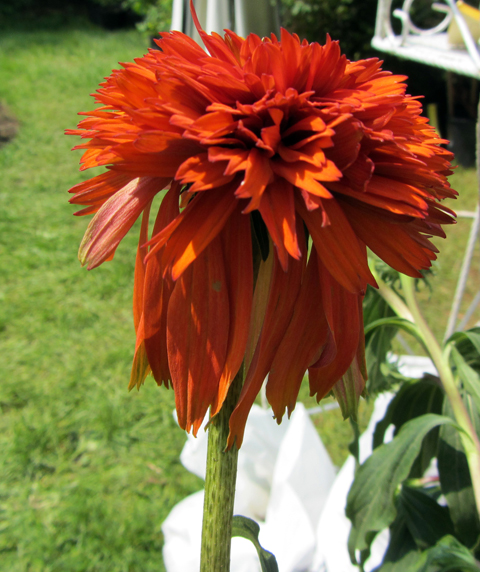 Width:
30 in
Height:
36 in
Image Credit:
Walters Gardens
Sun Exposure:
Part Shade To Full S
Bloom Time:
June To September
Qualities:
Butterflies, Cut Flower, Deer Resistant, Drought Tolerant, Fragrant
From mid through late summer, highly fragrant, 3 inch, spicy red-orange flowers bloom with a papaya orange halo in the pom-pom center.&nbsp The glowing orange flowers have terrific visual impact from quite a distance, especially when planted in groups.&nbsp Be sure to cut a few for a fresh bouquet that will last nearly two weeks.
Shopping Cart Closed
Online Shopping
We are preparing for the 2021 season.
When plants and the system are ready for ordering we will activate the Shopping Cart System.
Thanks for your patience.