Heuchera 'Forever Red'
Price (excl. tax)
$13.99
HST (13%)
$1.82
Price (incl. tax)
$15.81
Common Name: Coral Bells
Flower: White
Container Size: 1 quart pot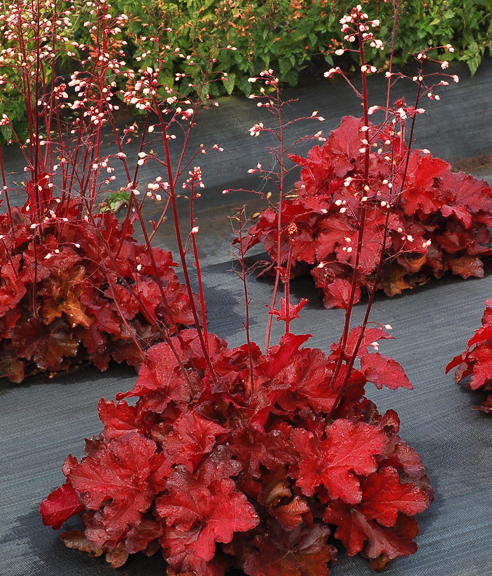 Width:
14 in
Height:
7 in
Sun Exposure:
Sun to full shade
Bloom Time:
August to September
This lovely, fast growing Heuchera has the reddest leaves ever, a great crown, and it is a vigorous grower. The leaves are cut and somewhat ruffled and reddest in the spring and fall when the temperatures are cooler. The 14″ spikes with white flowers in mid summer complement and contrast with the foliage.
Shopping Cart Closed
Online Shopping
We are preparing for the 2021 season.
When plants and the system are ready for ordering we will activate the Shopping Cart System.
Thanks for your patience.