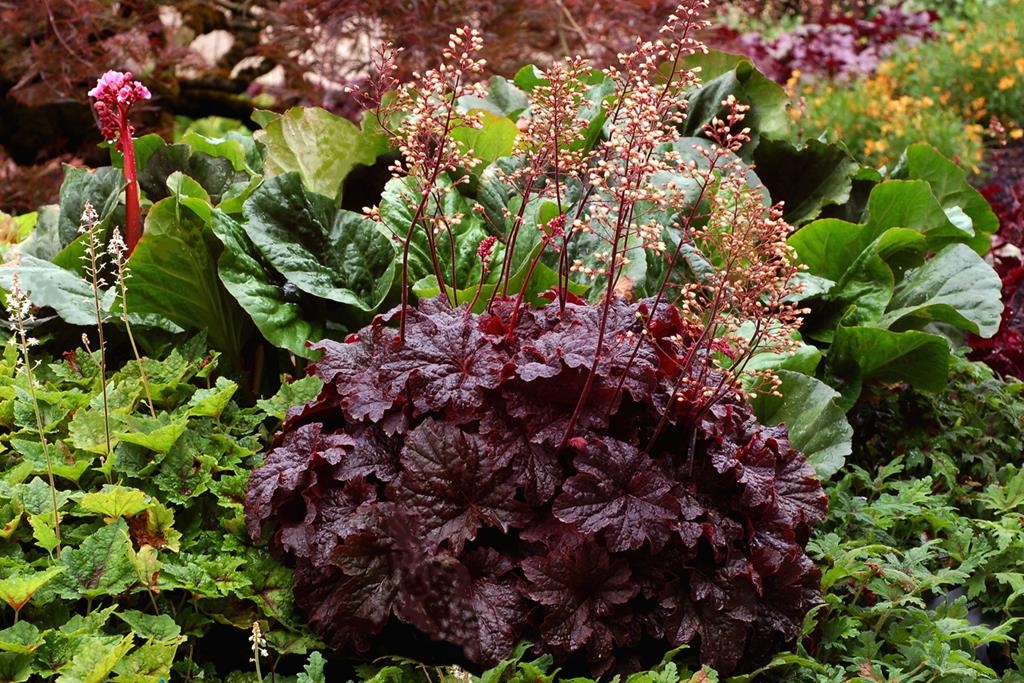 Heuchera 'Cajun Fire'
Price (excl. tax)
$17.99
HST (13%)
$2.34
Price (incl. tax)
$20.33
Common Name: Coral Bells
Flower: White
Container Size: 3 quart pot
Width:
14 in
Height:
9 in
Image Credit:
Terra Nova Nurs
Sun Exposure:
Sun To Shade
Bloom Time:
May-September
Burning like a Cajun fire, these plants change colors with the seasons: red in spring, black in summer, and maroon in fall. They are always attractive, having clean foliage in rounded mounds. White flowers on dark stems hover just above the foliage.
Shopping Cart Closed
Online Shopping
We are preparing for the 2021 season.
When plants and the system are ready for ordering we will activate the Shopping Cart System.
Thanks for your patience.