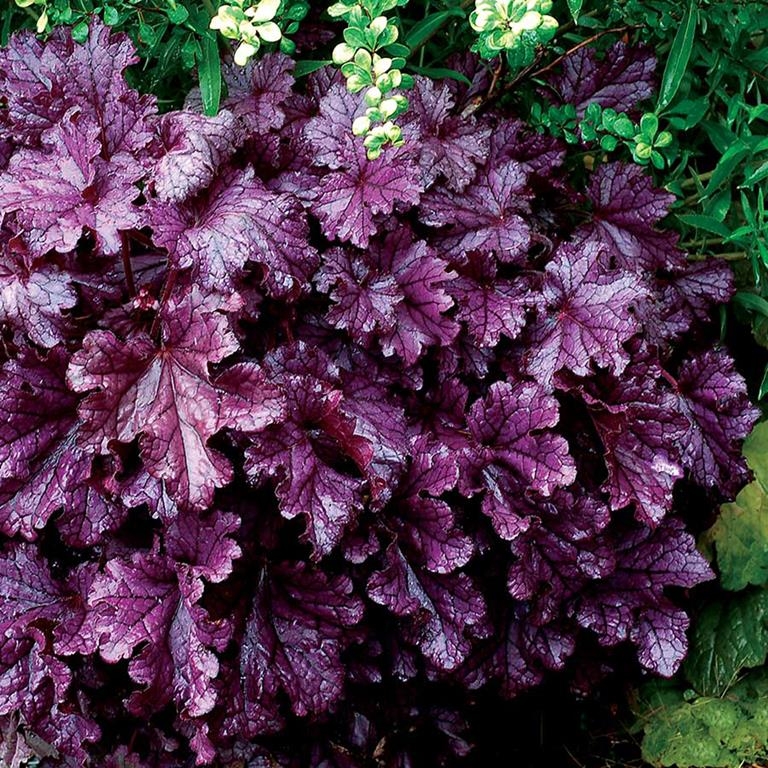 Heuchera 'Forever Purple'
Price (excl. tax)
$13.99
HST (13%)
$1.82
Price (incl. tax)
$15.81
Common Name: Coral Bells
Flower: Pink-Purple
Container Size: 1 quart pot
Width:
22 in
Height:
12 in
Image Credit:
Terra Nova Nurs
Sun Exposure:
Sun To Shade
Bloom Time:
May-September
FOREVER® Purple is a knockout with ultra-purple glossy leaves with fluted edges and great vigor. Very short spikes of purple-pink flowers in summer and four seasons of purple. A real show stopper. Destined to become the new standard for purple foliage perennials.
Shopping Cart Closed
Online Shopping
We are preparing for the 2021 season.
When plants and the system are ready for ordering we will activate the Shopping Cart System.
Thanks for your patience.