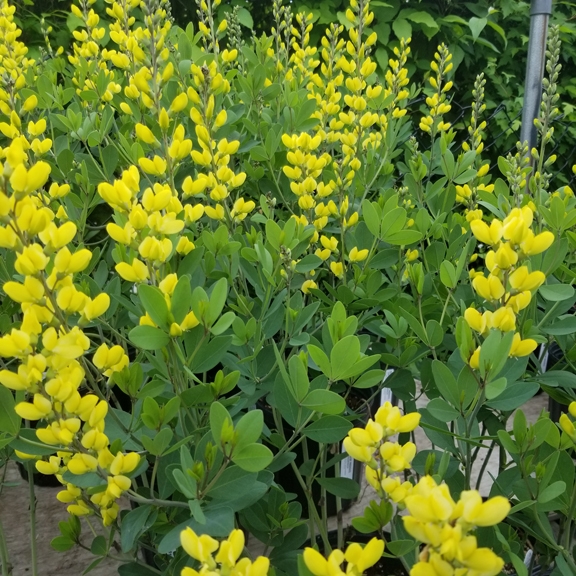 Baptisia 'American Goldfinch'
Price (excl. tax)
$21.99
HST (13%)
$2.86
Price (incl. tax)
$24.85
Common Name: False Indigo
Flower: Yellow Shades
Container Size: 1 gallon pot
Image Credit:
Budd Gardens
Sun Exposure:
Sun to part shade
Bloom Time:
spring to early summer
Nothing says American like this big, bold, and beautiful native cultivar, which will make a dramatic statement in your garden come late spring. Gorgeous, golden yellow flower spikes rise up above its wide habit. This is one of the most floriferous Baptisia we offer, producing loads of brightly colored spikes for many weeks. After the blooming season, 'American Goldfinch' produces attractive round seed pods in the fall. This is the perfect specimen for filling in a large space in your garden or for mass plantings in landscapes.
Baptisia is easy to grow and will thrive with little maintenance. There are many potential applications in the landscape including meadow plantings, as a backdrop in borders, or as a specimen. Plants are very long-lived once established.