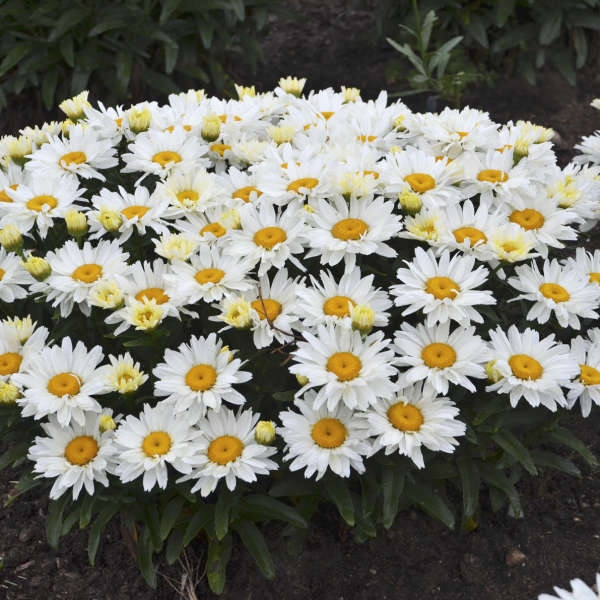 Leucanthemum 'Cream Puff'
Price (excl. tax)
$17.99
HST (13%)
$2.34
Price (incl. tax)
$20.33
Common Name: Shasta Daisy
Flower: Lemon yellow buds with creamy white petals
Container size: 3 quart pot
Image Credit:
Walters Gardens
Bloom Time:
Early Summer Midsummer Late Summer Long Blooming
Qualities:
Attracts Butterflies Bee Friendly
This Shasta Daisy has the best of both worlds: lemon yellow buds that open to cream flowers and also a tight, compact habit. The large, 3-4" flowers have two rows of wide, overlapping petals. The top layer of petals curves upward at a 45 degree angle from the bottom layer of petals, creating a more formal look. Flowers completely cover the dome-shaped habit of dark green foliage. This beauty will bloom for many weeks starting in early summer, and deadheading will encourage rebloom. As an added bonus for growers, 'Cream Puff' does not require vernalization to bloom. We have observed rebloom late summer through fall with deadheading. Perfect for containers or near the front of the border.