Prairie Sky, Hosta
Price (excl. tax)
$22.00
HST (13%)
$2.86
Price (incl. tax)
$24.86
Leaf Colour: Blue
Flower Colour: Lavender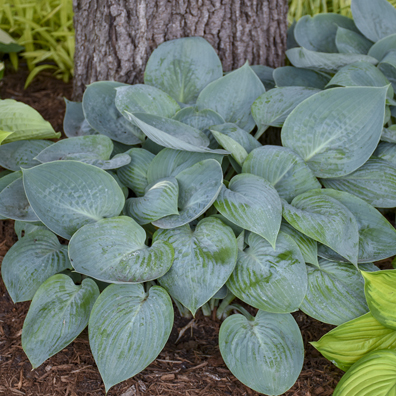 Photo Walters Gardens
Width:
36 in
Height:
14 in
Resistance:
Slug Resistant
Image Credit:
Walters Gardens
Though his garden was filled with hostas, 'Prairie Sky' was the bluest of all in breeder Hans Hansen's collection. It forms a tight clump of powdery blue, lightly cupped leaves of thick substance and it keeps its showy color all season long. Pale lavender flowers top the clump in mid to late summer. For a cool combination, try pairing it with painted ferns and yellow leaved Heucheras such as 'Citronelle'.
Shopping Cart Closed
Online Shopping
We are preparing for the 2021 season.
When plants and the system are ready for ordering we will activate the Shopping Cart System.
Thanks for your patience.