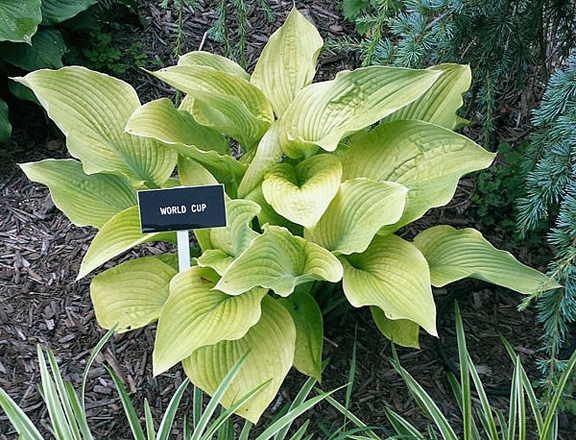 World Cup, Hosta
Price (excl. tax)
$22.00
HST (13%)
$2.86
Price (incl. tax)
$24.86
Leaf colour: golden yellow
Flower: pale purple
Width:
40 in
Height:
28 in
Hybridizer:
Beilstein/Zillis 2006
Image Credit:
Carol Brashear
Sun Exposure:
Sun to full shade
A showstopper of a hosta, golden leaves that are very cupped, wavy and corrugated. Hosta of the Year 2018.
Shopping Cart Closed
Online Shopping
We are preparing for the 2021 season.
When plants and the system are ready for ordering we will activate the Shopping Cart System.
Thanks for your patience.