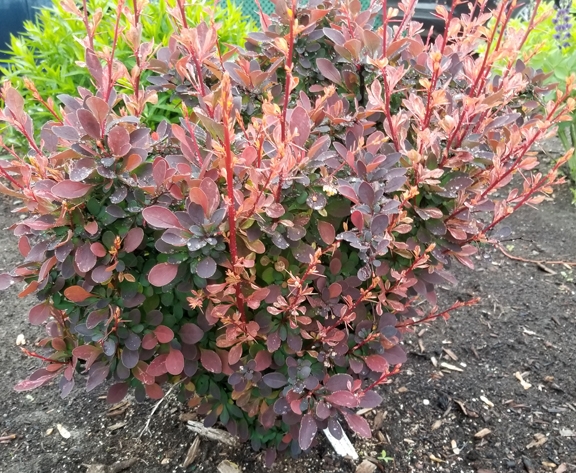 Berberis thunbergii 'Concorde'
Price (excl. tax)
$21.99
HST (13%)
$2.86
Price (incl. tax)
$24.85
Common Name: Roseglow Baneberry
Flower: Red Purple Leaves
3 quart container
Width:
30 in
Height:
18 in
Image Credit:
Budd Gardens
Bloom Time:
Late Spring To Early Summer
Qualities:
Deer And Drought Resistant
Dome shaped dwarf shrub with red-purple leaves. Full sun in most soils, drought tolerant, deer resistant, red winter berries. Makes a great low hedge.
Shopping Cart Closed
Online Shopping
We are preparing for the 2021 season.
When plants and the system are ready for ordering we will activate the Shopping Cart System.
Thanks for your patience.