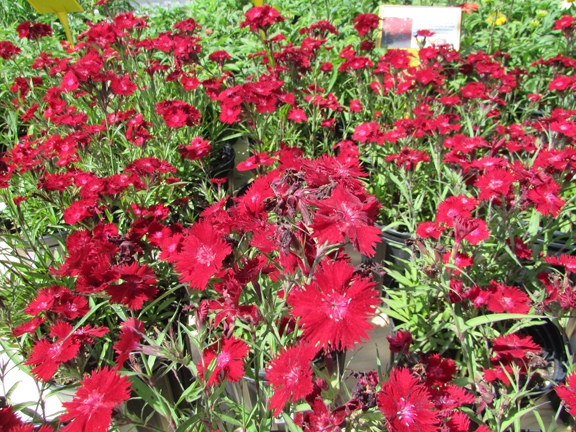 Dianthus 'Rockin' Red'
Price (excl. tax)
$21.99
HST (13%)
$2.86
Price (incl. tax)
$24.85
Common Name: Pinks
Flower: Red
Container Size: 2 gallon
Image Credit:
Budd Gardens
Sun Exposure:
Full Sun To Part Sha
Bloom Time:
spring, summer and again in fall
Dianthus 'Rockin Red' has upright stems of vivid red single flowers. Blooms in spring, again in summer and once again in the fall. Remove fading flowers to encourage more buds to form.