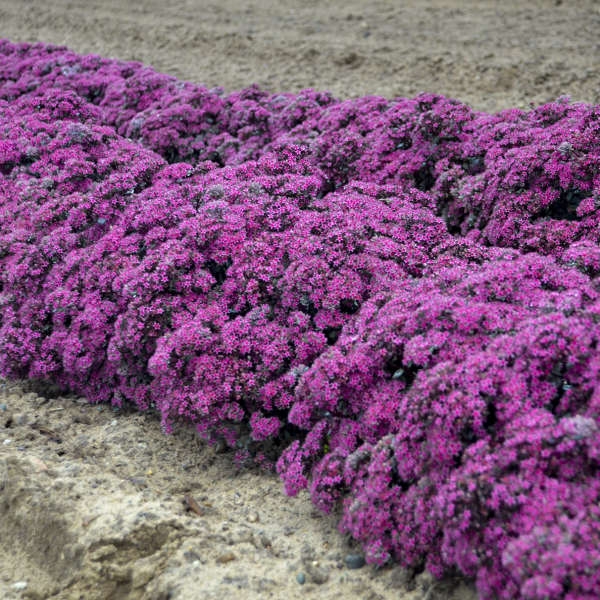 Sedum 'Superstar'
Price (excl. tax)
$17.99
HST (13%)
$2.34
Price (incl. tax)
$20.33
Common Name: Stonecrop
Flower: Pink Shades
Container Size: 3 quart pot
PROVEN WINNERS BRAND
Image Credit:
Walters Gardens
Bloom Time:
Late Summer Early Fall
Qualities:
Attracts Butterflies Bee Friendly Critter Resistant: Rabbit Resistant
This low maintenance, compact Stonecrop will be the star of your late summer garden. Dark turquoise succulent leaves have a smoky gray overlay. Later in the season, rosy pink flowers with hot pink carpels explode over the dome-like habit with great flower coverage. Dark purple seed heads extend the color long have it has finished blooming. Although compact, 'Superstar' is more of an intermediate groundcover, more in line with the height of the popular 'Pure Joy'. Don't miss its lighter hued counterpart, 'Popstar'!