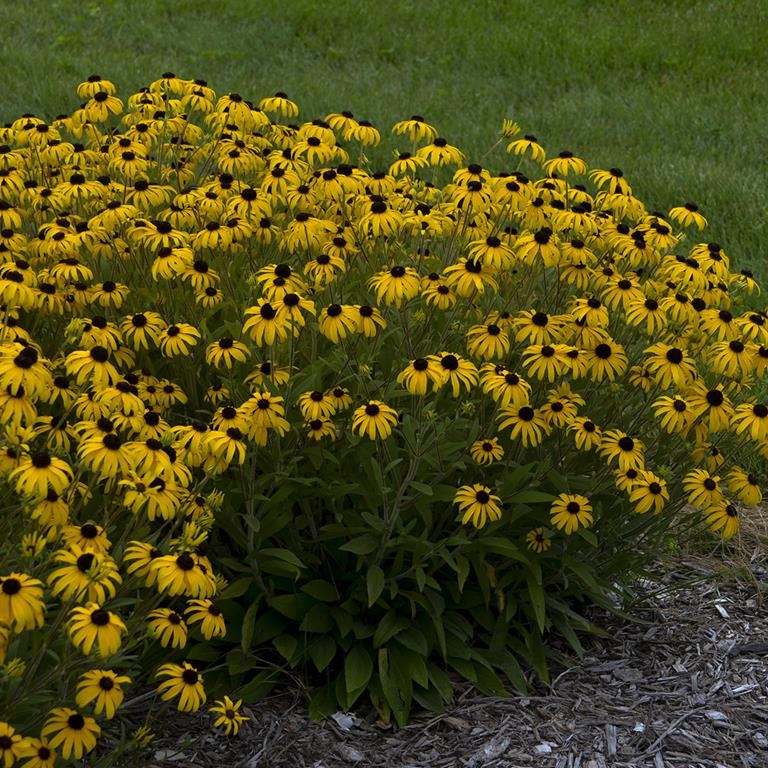 Rudbeckia 'American Gold Rush'
Price (excl. tax)
$17.99
HST (13%)
$2.34
Price (incl. tax)
$20.33
Common Name: Black Eyed Susan
Flower: Yellow Shades
Container: 2 gallon
Image Credit:
Walters Gardens
Sun Exposure:
Full Sun To Part Sha
Bloom Time:
Midsummer To Early Fall
Finally, a Black Eyed Susan that's resistant to the Septoria leaf spot! Thanks to the thinner and hairier leaves, this hybrid Rudbeckia shows no signs of the fungus even in wet, humid conditions. A dome-like habit of golden yellow flowers with black centers are produced heavily from July to September here in Michigan, with some color until frost. Destined to be the new staple for landscapes! From Brent Horvath of Intrinsic Perennial Gardens.