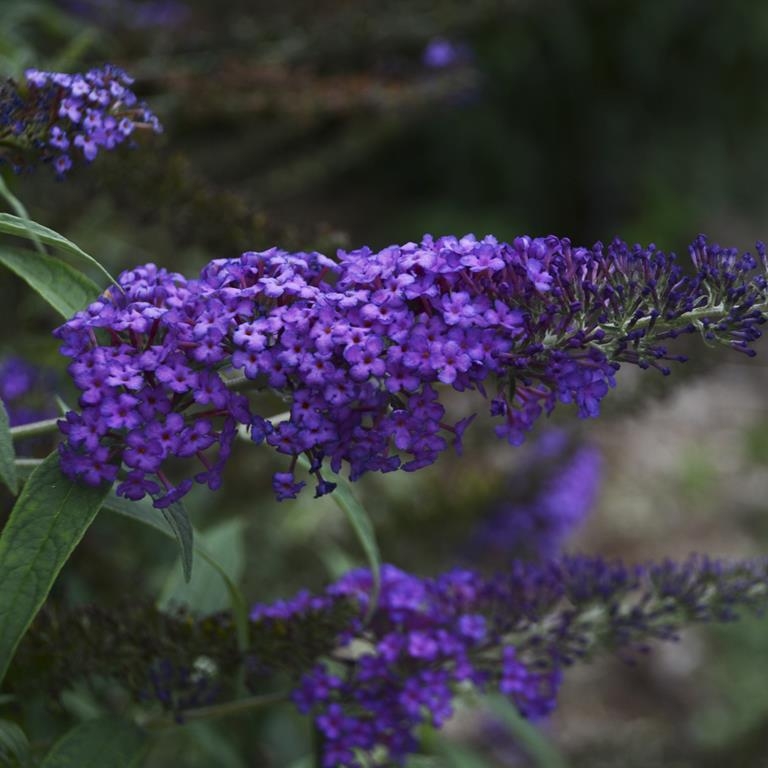 Buddleia 'Blue Knight'
Price (excl. tax)
$17.99
HST (13%)
$2.34
Price (incl. tax)
$20.33
Common Name: Butterfly Bush
Flower: Blue
Width:
72 in
Height:
48 in
Image Credit:
Walters Gardens
Bloom Time:
Late Summer To Early Fall
The newest addition to the popular MONARCH® Butterfly Bush collection! 'Blue Knight' forms a dense clump of minty green leaves. Incredibly long, 10-12", outward-facing flower panicles open light lavender purple and deepen to blue-purple with age. The new and the aged flowers appear on the panicles at the same time, giving the flower an interesting two-tone effect. This plant has incredible flower coverage, giving you quite the performance when it starts its first flush of blooms in late summer.Butterfly Bushes have certainly earned their place in the garden over the years, and its easy to see why. Just when we need a breath of fresh air in the late summer heat, they happily burst into bloom. At a time when many other plants are already spent, buddleias are just beginning their show. Their passive coloring and texture makes a wonderful backdrop for perennials, and you'll love the butterflies, bees, and hummingbirds that flock to their honey-scented blossoms.
Shopping Cart Closed
Online Shopping
We are preparing for the 2021 season.
When plants and the system are ready for ordering we will activate the Shopping Cart System.
Thanks for your patience.