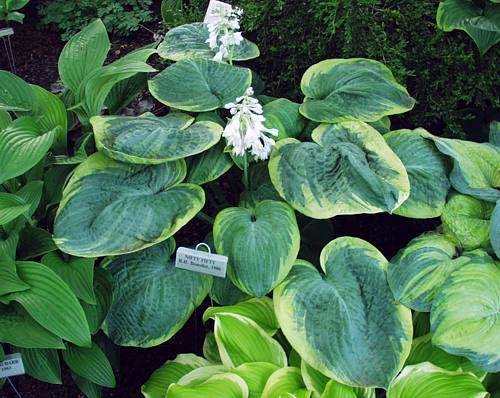 Nifty Fifty, Hosta
Price (excl. tax)
$22.00
HST (13%)
$2.86
Price (incl. tax)
$24.86
Leaf Colour: Blue with yellow changing to creamy edge.
Flower Colour: Lavender
Container Size: 3 quart
Hybridizer:
Herb Benedict 1986
Image Credit:
Carol Brashear
Blue-green with irregular yellow margin that fades to cream.
A mutation of 'Dorothy Benedict.'
This is the stable margined form of 'Dorothy Benedict', with large blue leaves, with irregular gold margins, fading to creamy white in summer, cupped at maturity, slightly puckered.