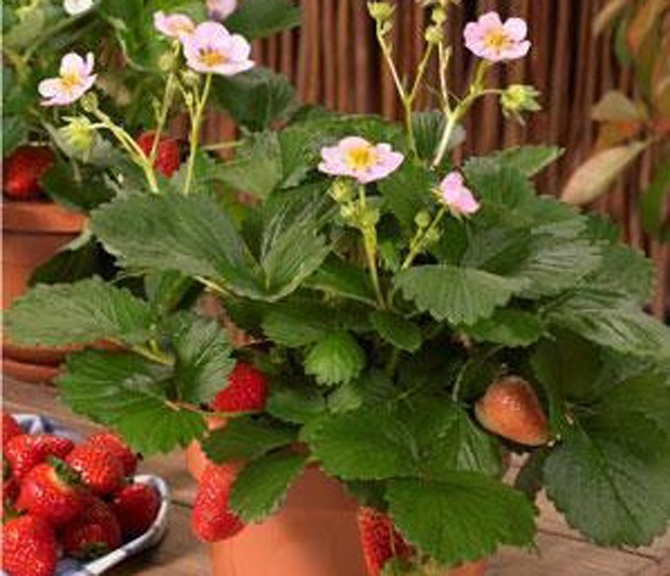 Strawberry 'Galore Rose'
Price (excl. tax)
$7.99
HST (13%)
$1.04
Price (incl. tax)
$9.03
Common Name: Ornamental And Edible Everbearing Strawberry
Colour: Red
Width:
18 in
Height:
6 in
Image Credit:
Germania Seed
A runner-producing, everbearing variety that will yield large, tasty fruits until frost. Large, early pink blooms with deep green shiny leaves. Ideal for sales in tubs, baskets, beds, planters and window boxes.
Shopping Cart Closed
Online Shopping
We are preparing for the 2021 season.
When plants and the system are ready for ordering we will activate the Shopping Cart System.
Thanks for your patience.