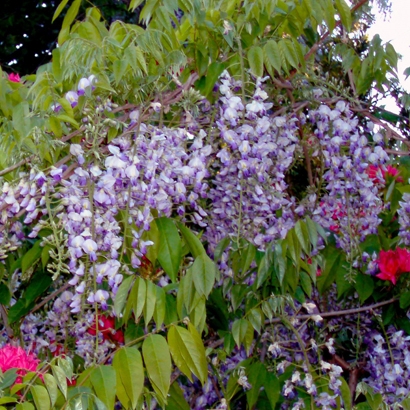 Wisteria "Blue moon"
Price (excl. tax)
$21.99
HST (13%)
$2.86
Price (incl. tax)
$24.85
Common Name: Kentucky Wisteria
Flower: Purple
Container Size: 3 quart pot
Sun Exposure:
sun to part shade
Qualities:
vigorous climbing vine; lavender flowers
Showy purple flowers from early spring to early summer. This woody vine twists and turns and needs a support such as a trellis or fence to climb onto.