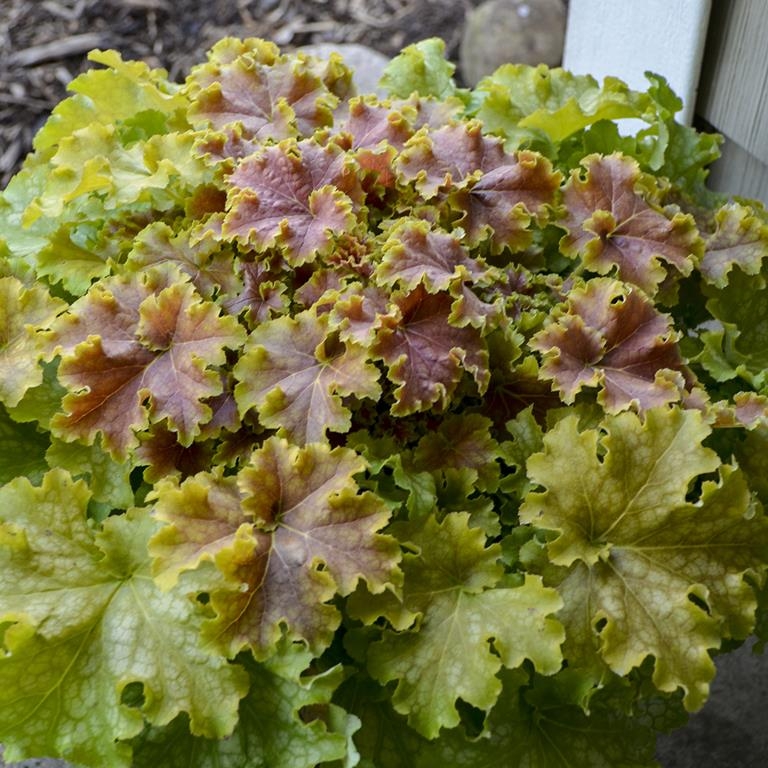 Heuchera 'Apple Twist'
Price (excl. tax)
$17.99
HST (13%)
$2.34
Price (incl. tax)
$20.33
Common Name: Coral Bells
Flower: Near White
Container Size: 3 quart pot
PROVEN WINNERS BRAND
Width:
24 in
Height:
12 in
Image Credit:
Walters Gardens
Sun Exposure:
Full Sun To Full Sha
It's always apple season with this Heuchera! Watch with delight as this unique plant changes throughout the seasons. Newly emerging leaves have red veining that lightens with age. Chartreuse yellow leaves have wavy, rippled edges that will mature to apple green leaves later in the season. You'll appreciate its dense, full habit and good vigor.
Shopping Cart Closed
Online Shopping
We are preparing for the 2021 season.
When plants and the system are ready for ordering we will activate the Shopping Cart System.
Thanks for your patience.