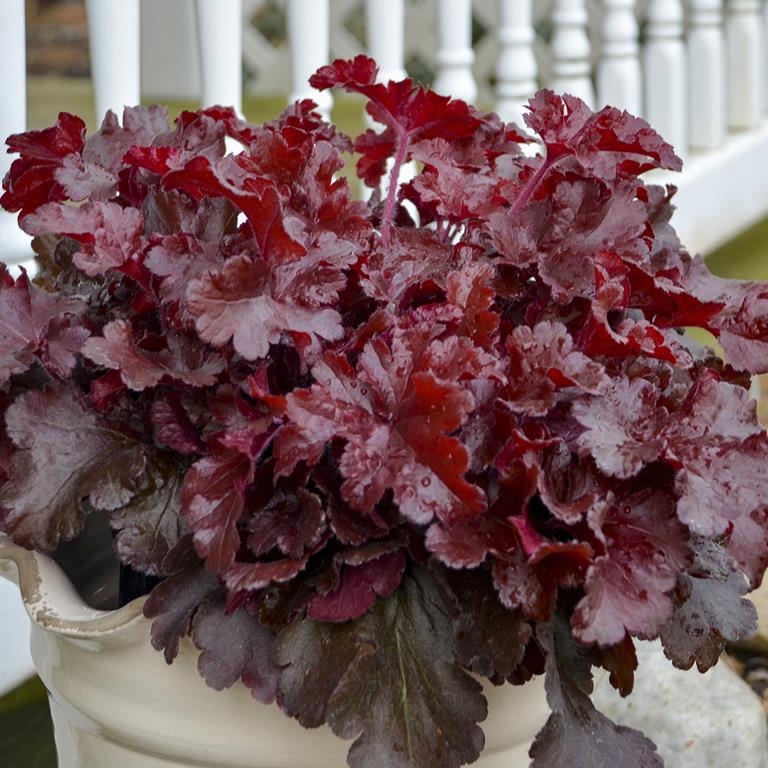 Heuchera 'Cherry Truffles'
Price (excl. tax)
$17.99
HST (13%)
$2.34
Price (incl. tax)
$20.33
Common Name: Coral Bells
Flower: Pink Shades
Container Size: 3 quart pot
Width:
30 in
Height:
10 in
Image Credit:
Walters Gardens
Sun Exposure:
Full Sun To Full Sha
For those that loved the bold texture of CINNAMON CURLS™ comes an improvement that keeps the popular shape and color, but adds increased vigor and size. New leaves are bright red, heavily ruffled, and form a low, mounding habit. In summer, the bright color persists, maturing to a rich mahogany red. Dark burgundy stems hold light pink flowers and dark rose calyxes from early to midsummer. A wonderful color for all seasons.
Shopping Cart Closed
Online Shopping
We are preparing for the 2021 season.
When plants and the system are ready for ordering we will activate the Shopping Cart System.
Thanks for your patience.